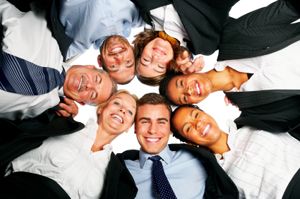 Although we're proud of our printing products, print related services, and graphic arts technology, nothing matches the pride we have in our staff. We learned long ago that we're really in the business of building relationships. For that reason, we put a premium on hiring and retaining only the most qualified individuals to serve on our team.
We are professionals with extensive experience in the graphic arts. Our employees average over 13 years with Copycats.
Everyone on our staff is committed to providing excellent client service and producing high-quality print products and printing services. We understand the pressure of project deadlines and what it takes to come through for you. As you work with us in the future, we're confident you'll find that you can depend on us for personalized attention, quality printing and print related services and extremely quick turnaround!