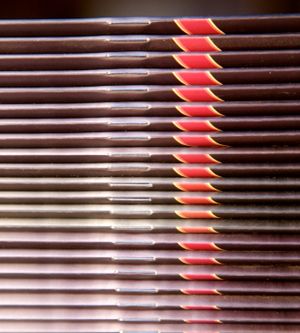 Our innovative Document Library system provides an organized listing of a company's frequently-ordered manuals and forms, including letterhead, business cards, and envelopes. This system was designed to simplify the process of reordering these types of commonly-used documents.
Clients can easily view past jobs, select new quantities, and place orders online any time of day or night. There simply isn't an easier way to reorder a past job.
Contact one of our client service representatives to learn how you can participate in our Document Library program.