Welcome to Copycats!

Personalized Service! Quality Printing and Mailing Services! Quick Turnaround!
Copycats is a top tier, client-focused NYC based graphic communications, printing, mailing and fulfillment services company. We give you quick, reliable, individualized service and produce high quality print work that showcases you and your organization and helps you to achieve your goals.
Quality and Service You Can Depend On- Ask our clients!
We surveyed close to 200 of our customers, using an independent firm. 100% said that they would recommend us to others. Personalized service, high quality and extremely fast turn-around are among the top reasons they choose us as their graphic arts provider and printer.
To talk to a live Copycats representative just give us a call!
Our 35-plus years of success as a graphic arts and print provider are due to a simple formula. We work with you to understand what you want to accomplish. We give you choices that work with your plan, deadline, and budget. We execute as promised- accurate and on time. Looking for a printer? You can count on us!
Hospital and Medical Printing to Help Your Establishment Communicate Effectively!
We provide niche services to hospitals and medical service organizations to help you communicate more effectively with your staff, your patients and their families. Be it signage, patient education literature, or professional staff education we have you covered.
Posters. Booklets. Mailings. Seminar Workbooks. Event Printing. Medical Signage. Educational Materials. We do it all and much much more!!

Tell us your goals and we will help you with a print solution!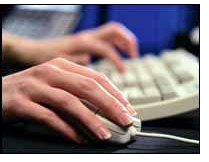 We offer complete services to implement your graphic ideas. We can design your piece. We can print anything, be it a business card, an invitation, a flier, work book, a wide-format custom poster or a customized large-format banner. Need printing for an event? We do it all- from design to print to mail to signage. We can print either using offset or digital printers. We offer green print options including recycled paper stock and FSC Certification


Coming to New York City? Don't lug your printing with you. Copycats will have it waiting for you when you arrive!
Not in New York? No problem! We ship anywhere!


Our FTP site allows you to request estimates and to upload files that you need printed.


Thank you for visiting us and we look forward to helping you with your design, display printing, copying, duplicating, digital, offset and mailing projects.